What's EASYPOP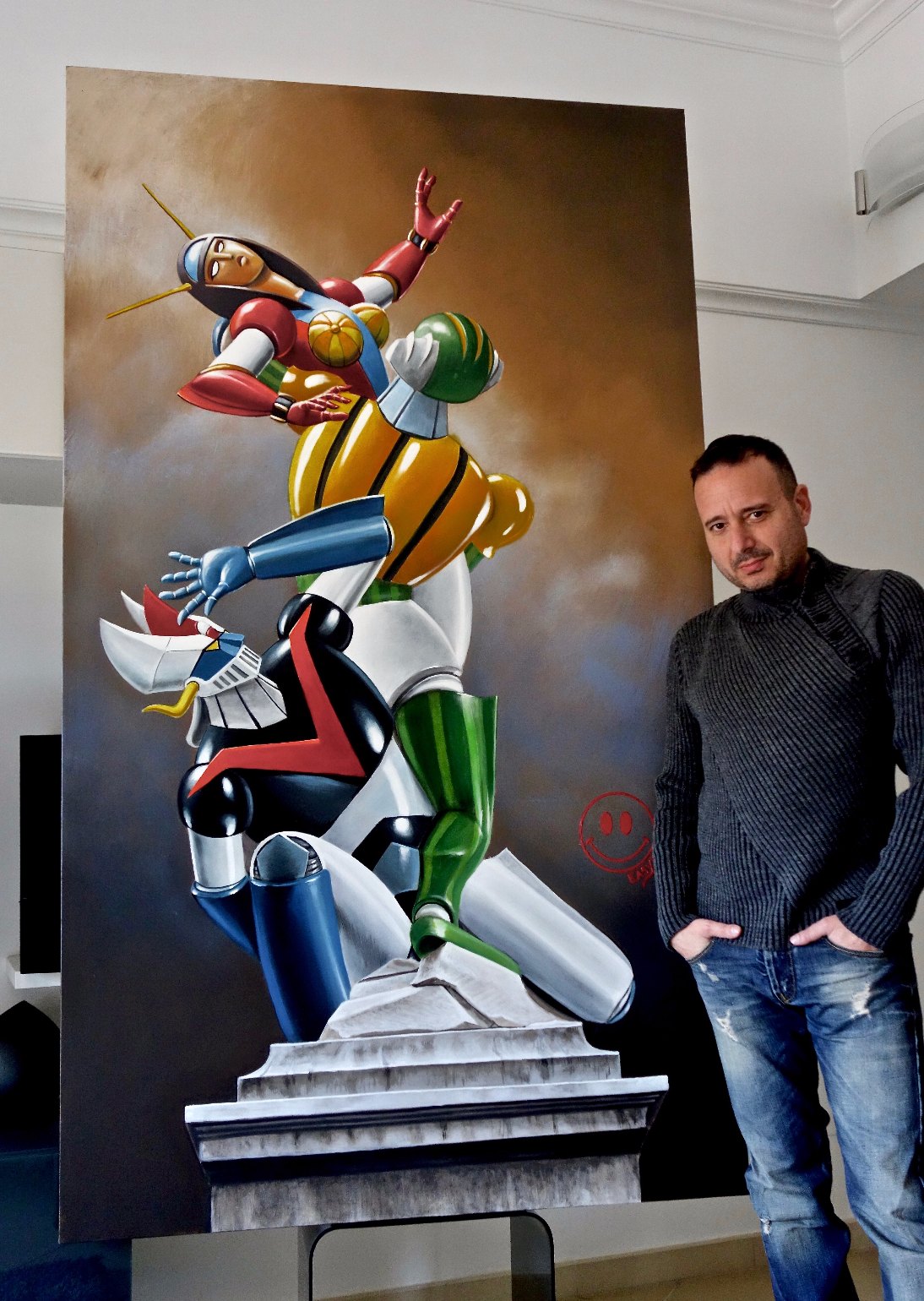 I am a composite jumble where curiosity, play, irony, spirit of observation and passion for the art world coexist.
My present is focused on Easypop, a strange project that was born out of challenge and strange astral conjunctions, and has managed to carve out its own space in the artistic panorama of the Neo Pop Art.
My name is Roberto Mazzeo and I am the creator, the promoter and the creative mind of the project.
Formed by myself and some friends who bring in their own original contribution, Easypop is conceived as an open project that, based on needs, reshapes itself to face new challenges.
The term Pop is now familiar, but it has become too generic today. Over time the original Pop Art has undergone a change, an evolution, and Easypop pursues exactly that, a quest for research and evolution.
Paradoxes, references and tributes to art history are the instruments that produce multiple interpretations, and conceal questions and thoughts.
Along with the word Pop, there is the term Easy (easy, trivial). Basically, it is an attempt to tell in a simple manner by using popular and immediate elements.
Finally, the stamp used on the site and elsewhere is essentially a no-logo logo, that is, a simple 'smiley', now commonly used. It is placed on every work of art we make and is an element of disturbance expressly meant to create additional confusion. From time to time the symbol can take on a different role in the work of art itself. It can have the function of the observer, like us when we look at the work, or in other cases it is the logo itself that observes us, with a slightly mocking smile.
Welcome to the EASYPOP world!